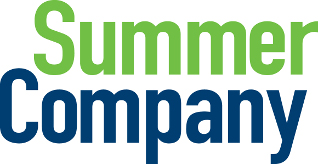 The Brampton Entrepreneur Centre (BEC) and Mississauga Business Enterprise Centre (MBEC) will once again be delivering the Summer Company (2015) program for the Brampton and Mississauga areas.
The Ministry of Economic Development, Employment and Infrastructure, through its continuing Youth Jobs Strategy, has announced the 15th year for Summer Company, a student entrepreneurship experience that provides hands-on business training, mentoring and awards of up to $3,000 to help enterprising young people start and run their own summer businesses.  It's a great opportunity for students ages 15-29 to develop entrepreneurial skills and build the experience that comes with running a small business.
Through the summer of 2014, the BEC/MBEC and its team of volunteer mentors worked with many winners of the Summer Company program.  These high school, college & university students experienced the challenges and thrills of small business ownership.  We look forward to offering awards to creative and hard-working young people again this year.
Please take a moment and check out the 2014 Summer Company Yearbook which celebrates the entrepreneurial commitment to resourcefulness and hard work displayed by each student across the Province.
For Eligibility & Guidelines, visit www.ontario.ca/summercompany. Applying to Summer Company is a competitive process.  Space is limited and the program reaches capacity quickly.  Deadline for applications is April 30th, 2015 11:59:59 PM EDT.